Auctions 'back to normal' at Bellmans
Recent auctions at a West Sussex auction room were almost back to normal with more people attending in person than any other time during the pandemic, according to Bellmans.
Furniture did particularly well this month with the top lot, a George III Mahogany Serving Table selling for  £36,000 against an estimate of £800-£1,200. It was part of a small collection from Winchester Cathedral, which also included two pairs of 19th-century carved Ecclesiastical armchairs. Both estimated at £400-£600, the first pair sold for £1,300, while the second sold for £1,200.
Other lots that did very well in the furniture auction were a George III gilt framed oval mirror, 132cm wide and 100cm high, it carried an estimate of £1,000-£1,500, but the hammer came down at £17,000.
An 18th-century mahogany serving table sold for over 20 times its low estimate for £8,500 and a 17th-century oak armchair achieved £2,800 against an estimate of £200-£400. A late 19th/early 20th-century Chinese-export bench with a marble inset panelled back and mother-of-pearl floral inlay was expected to fetch £500-£ 800, but sold for £2,600.
In the Works of Art section, a set of four French ormolu wall appliques by Henri Picard from the 19th century sold for almost twice its high estimate for £1,400, a French brass and champleve enamel mantel clock for  £1,100 and an Austrian cold-painted bronze model of a woodcock from the early 20th century carried an estimate of £150-£250, but the hammer went down at £1,600.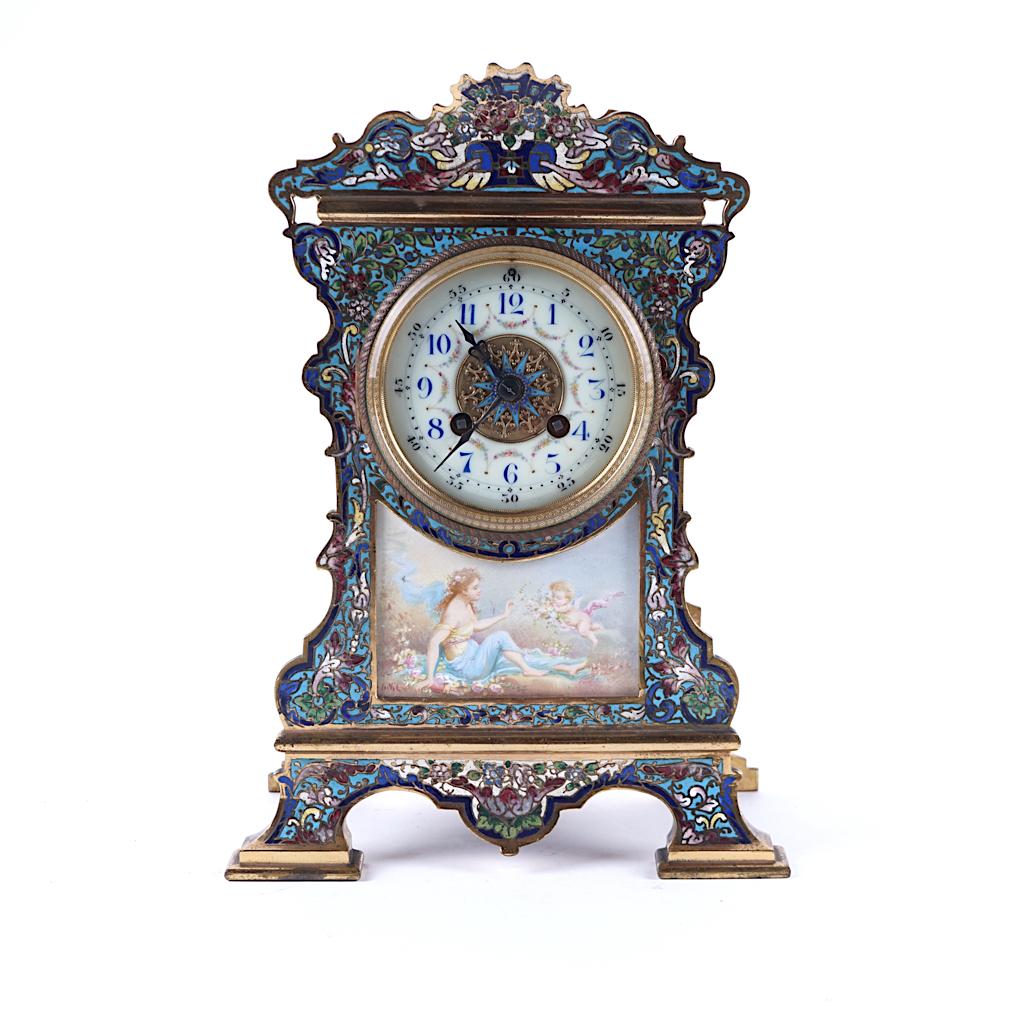 Highlight in the pictures part of auction was a pair of engravings by Charles Melchior Descourtis (French, 1753 – 1820), after Jean Frederic Schall, which had been exhibited in a special loan exhibition of French Arts of the 18th century at the Museum of Fine Arts in Boston, USA, sold for £1,900 against an estimate of £200-£300.
The European ceramics and glass sale saw high prices achieved for a Lalique 'Borromee' vase from 1928 achieved £4,800, a large Martin Brothers stoneware face jug from 1903 carrying the same estimated, went for  £3,200 and a Meissen porcelain assembled clock garniture from the late 19th century sold at low estimate for  £3,000.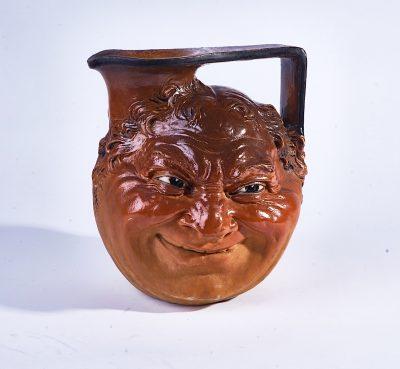 The big surprise in the silver auction was a European table bell, probably Dutch and from the last quarter of the 19th century selling for £2,400, while a George III silver cow creamer by John Schuppe from 1767 sold at low estimate for £2,000.
A silver mounted oval tortoiseshell royalist snuff box, the underside decorated with a portrait of the crowned bust of King Charles I that came with an auction sale catalogue from 1904, had been estimated at £200-£300, but the hammer came down at £1,100.
An Elkington & Co. Victorian silver-gilt mounted faceted red glass Claret jug which sold for £900, estimated at £400-£600) and an Arts & Crafts silver and enamel mounted table cigarette box with a view of two Viking style ships, created in 1924, made £1,300 against an estimate of £400-£500.
Necklaces were all the rage in the jewellery auction when a gold and Topaz suite of jewellery, consisting of a necklace, brooch and earrings, originally estimated at £2,000-£3,000 sold for £8,500. A French silver and colourless past pendant necklace in an 18th-century inspired design, but probably early 20th century sold for £1,600, eight times its top estimate.