Three private estates in Tennants spring sale
Property from three private estates will star in a North Yorkshire auctioneer's spring sales taking place in March.
Comprising both rare collector's pieces and smart furnishing pieces with provenance, the estates will be sold across three specialist sales, the Spring Fine Sale, the British, European and Sporting Art Sale, and the Fine Jewellery, Watches and Silver Sale at Tennants on March 18 and 19.
Tennants Director, Jane Tennant, said of the sale, "Private collections have always attracted high levels of interest and strong results across the board at Tennants, and we are delighted to be offering three good Private estates in our Spring sales."
The Contents of The Laithes, Penrith from the Estate of Ian Stephenson comprises fine French furniture, period silver, paintings, and ceramics. Highlights of the collection include Cordelia, by Thomas Francis Dicksee RA (1819-1895), estimated at £7,000-£10,000. Dicksee was known for his idealised portraits of Shakespearean characters, in this case the youngest and favourite of King Lear's three daughters.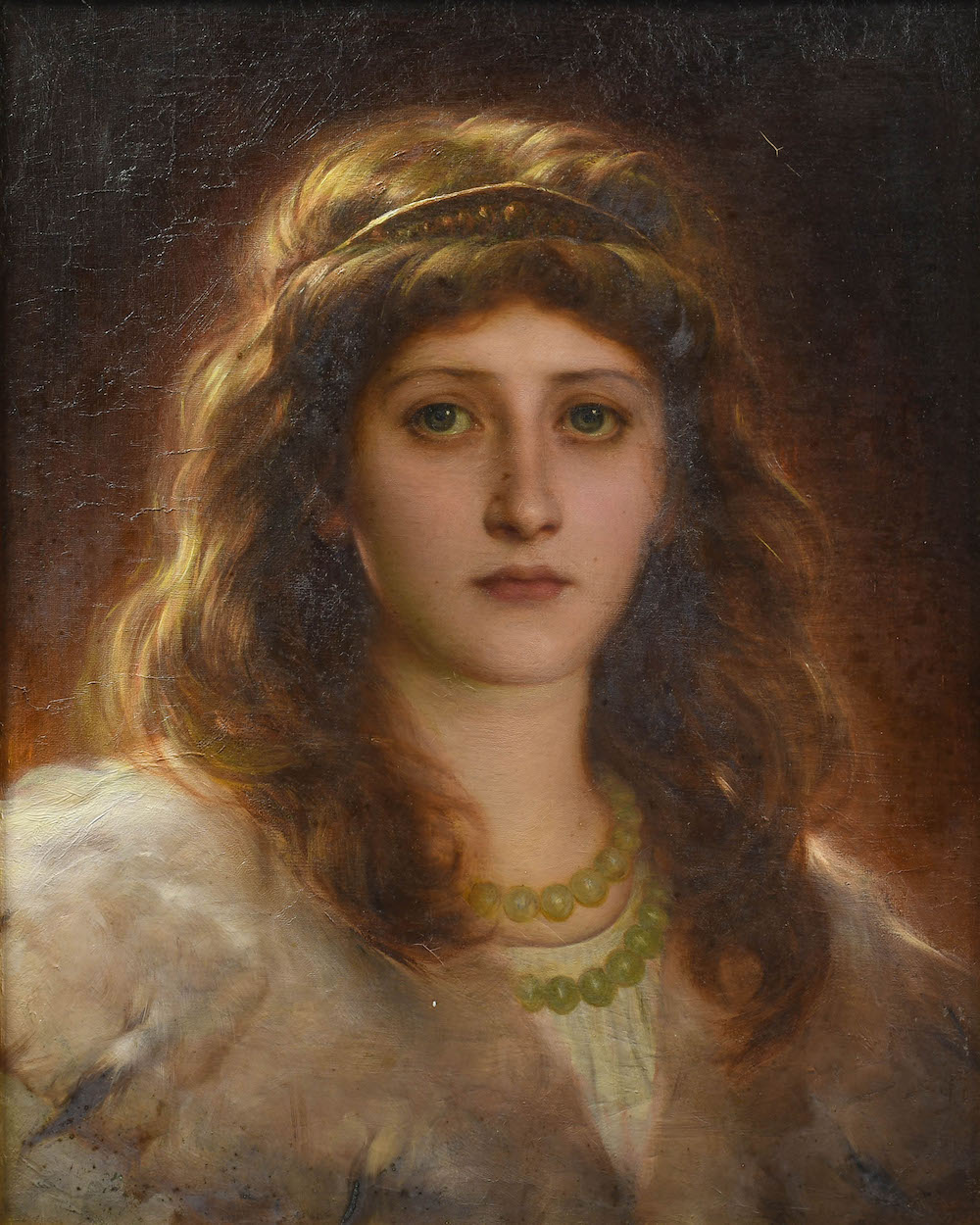 Further interesting pictures include Autumn by John Roddam Spencer Stanhope (1829-1908), estimated at £5,000-£8,000), A Welcome Visitor by Thomas Faed RA (1826-1900), estimated at £1,500-£2,500), and The Reaper by Arthur Hughes (1832-1915), which has an estimate of £2,000-£3,000.
A good collection of silver is led by a set of four George III silver entrée dishes, probably made by William Stroud of London in 1816, with an estimate of £5,000-£8,000. Decorated with gadrooned borders and shell and acanthus leaf corners, the dishes are engraved with family crests and coats of arms.
A strong selection of furniture is led by a fine George III satinwood and polychrome painted pedestal sofa table, painted with flower garlands and swags, estimated at £3,000-£5,000; an ebonised, red tortoiseshell and brass-cut Bureau de Dame circa 1850, estimated at £1,000-1,500; and a pair of French Louis XV style kingwood and giltwood metal mounted corner brackets, with an estimate of £2,000-£3,000). Further highlights include a 19th-century French ormolu six-branch candelabra in Louis XV style, which has an estimate of £700-£1,000); a Royal Worcester porcelain fruit study oval dish signed F Lockyer, estimated at £700-£1,000; and a fine Edwardian mahogany tubular bell chiming longcase clock, which is estimated at £2,000-£3,000.
Amongst the property removed from a Private House, to be sold on behalf of the 7th Earl of Durham is an impressive part-17th-century Spanish stained and polychrome painted bed, estimated at £3,000-£5,000). Heavily carved with angels, putti, coats of arms, monks, lions and mermaids, the bed is inscribed on three panels 'A PRESENT FOR MY DEAR SON REGINALD FROM YOUR LOVING MOTHER LADY CAROLINE'. Further lots of good furniture from the house include a George I walnut and feather-banded chest on chest made circa 1720, estimate of £2,500-3,500; a Regency mahogany linen press, attributed to Gillows, carries an estimate of £2,000-£3,000; and a 19th-century Dutch walnut and marquetry inlaid display cabinet, estimated at £2,000-£3,000. Elsewhere in the collection is a Portrait of a lady seated in the guise of Hebe with an Eagle attributed to Henry Thompson RA (1773-1843), estimated at £2,500-£4,000; and a Chinoiserie gilt metal mantel timepiece from the 19th century, which has an estimate of £300-£500.
The Selected Contents of a Private House, St Judes, Isle of Man includes a varied offering of fine art and antiques with silver being of particular interest. Amongst a good collection of Russian silver are a collection of fine silver and niello boxes and a Russian silver-mounted stoneware bowl, the silver mounts of which were made by Faberge of Moscow and the bowl was made by Doulton of Lambeth. Once with Wartski of London, the gourd-shaped bowl is dated 1879 and is offered with an estimate of £3,000-£5,000. The collection also includes a good group of Russian bronzes including Mother and Child with a Foal by Eveni Evgenevitch, estimated at £2,000-£3,000.
Ceramics in the collection are led by a Chinese armorial porcelain saucer dish, circa 1722 with the arms of Lambert over a scroll with the motto SEGUITANDO.SI.GIUNGE, estimated at £2,000-£3,000). Fifteen more dishes from the same service will be sold in five further lots. The service is discussed in David Howard Sanctuary's 'Chinese Armorial Porcelain', in which it is noted that Sir John Lambert, 1st Baronet was a wealthy London merchant and director of the South Sea Company, and was succeeded by his son, also called John. It has been the unvaried tradition that this service was made for the first baronet although armorially there is no reason why the service could not have been made for Sir John's son. This service is the earliest dateable example of the new famille rose enamels being used on Chinese porcelain influenced by European originals. The order for the service possibly having been despatched in 1720 or 1721 before the full effect of the bursting of the South Sea Bubble was felt. A Pair of Kakiemon porcelain octagonal beakers, Edo period, circa 1680 are offered with an estimate of £1,000-£1,500, and a set of three Imari porcelain saucer dishes, Edo period, circa 1710 with an estimate of £1,500-£2,000.
Also of note is a Fine George III striking table clock made by Thomas De La Salle, London, circa 1780, estimated at £2,500-£3,500), Hens and cockerel feeding before a tree and Ducks at a pond attributed to Henry Samuel Alken Jnr. (1810-1894), estimated at £500-£800; and A display of fancy Pigeons in a landscape attributed to Jacob Samuel Beck (1715-1778), estimated at £3,000-£5,000.