Vintage Gibson guitar hits high note in sale
A good vintage Gibson guitar struck a chord with buyers in Tennants Auctioneers' recent Scientific & Musical Instruments, when it sold for £16,000.
The Gibson ES335 TDC semi-acoustic guitar had been bought new by the vendor in 1963 at Jeavons of Percy Street, Newcastle-upon-Tyne, who had played it frequently in Newcastle until 1968. Since then, the guitar has been carefully packed away, and thus had relatively low usage and only minor repairs for an instrument of its vintage.
Gibson is one of the leading guitar manufacturers, and buyers around the world competed for the guitar before it was sold to a European bidder.
A very fine and early Palais Royale square piano-form musical necessaire sold well above estimate for a hammer price of £3,200. Made in France circa 1820, the necessaire comprises within its fine case a mirror and a tray fitted with sewing accoutrements and a musical cylinder movement.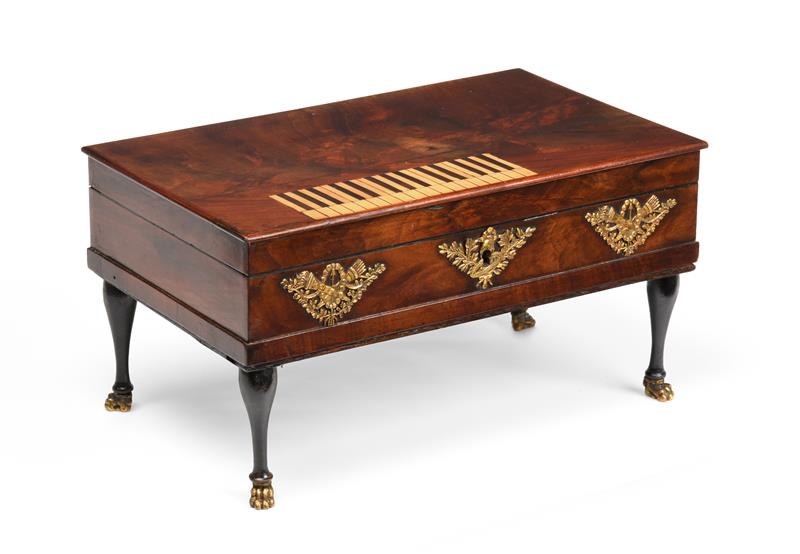 Also selling well in the musical section of the sale was a Fender dual showman reverb amphead, which sold for £850. Fender remains one of the most sought-after names in vintage electronic equipment.
Elsewhere in the sale two good examples of early mechanical calculators both sold strongly. A fine and rare Strasse & Rohde glashutte arithmometer sold for £1,800 and was similar to the T. de Colmar pattern which was made in Germany circa 1880. A rare example of a de Colmar-pattern arithmometer, the interior mechanism is very similar to that of the work and eventual realisation of Charles Babbage's more well-known Difference Engine.
Selling well at £600 was a Curta Type II calculator, a small barrel-shaped device designed to be easily portable.
Further highlights of the sale include a Newman & Sinclair Ltd kinema camera, which sold for £1,800, a private collection of Stereoviewers and antique cameras that realised a total hammer price of £3310 for the 12 lots, and a private collection of radios that realised a total hammer price of £4240 for the 49 lots.
Finally, an Adam Rouilly human osteology half skeleton sold for £800, and a further medical specimen human skull sold for £550.