Antiques Trade Talks – Vintage on the Vine
Honor Tuttiett started Vintage On The Vine five years ago after a long obsession with second hand shops, and a stint behind the scenes on the BBC programme, Flog It. After quickly realising she was much more interested in the buying than the filming, a parting of ways was encouraged! Happily now based on a vineyard in Bishops Waltham, Hampshire and on www.vintageonthevine.co.uk, she stocks a mix of European furniture and decorative pieces with a taste for the unique, rustic, country house look
What is the unique appeal of antiques?
I think antiques naturally sync with the human sense of wonder. Searching for and finding pieces from the past that tell a story seems to capture most people in different ways. For me, it's the constant hunt for the next great piece that gives me a feeling of excitement. Usually that means the sign of wear; I never tire of finding pieces that show how much and in which way they have been used.
What areas/items are currently selling well?
Currently our items on each end of the size scale are doing well. Our larger items of furniture are selling, cupboards and wardrobes as well as our paintings. We do focus on florals and still-life oil paintings here and have always found them to appeal to our customers.
As mentioned, we do like an oil painting! I usually lean towards a whimsical and naive focus, with a healthy dose of colour. We have also had a long love affair with original painted furniture, I think this is what people head to us for most of all. That lovely, old and worn paint is what makes my heart skip every time I find it and I think our customers feel the same.
Which are the ones to watch/future sellers?
I think other young dealers that are exciting to watch are Brocante Living and Tallboy Antiques. While very different from one another, they have a strong sense of style and are helping lead the new wave of antiques dealers.
What antiques do you have at home/collect and why?
I have cultivated a strong obsession with 19th-century spongeware pottery and French toleware. No two pieces are the same in each, therefore they are endlessly exciting!
What do you think will be the antiques of the future?
Impossible to say, thankfully! Although the way the trends seem to be going, antiques are definitely becoming a more popular choice as sustainability becomes a focus.
How is the industry changing and are you optimistic for its future?
As we have been happily riding the wave of online antique dealing, we are very optimistic for the future! Most of our business comes from Instagram @vintageonthevine and I think it encourages you to create a stronger look for your stock. That, in turn, makes your customers see items in a way they can for their own homes – making more antiques sold and loved for the future.
Is new technology good for the trade and buyers/collectors?
 Yes, everything is more streamlined with the use of technology – especially couriers with Shiply. Just make sure to check reviews and you're on your way with ease!
Tell us some trade secrets – what key questions should buyers ask?
I think with a little help from television programmes, people are very quick to ask for a lower price nowadays. However, I would advise having a reason for asking! And always have a look at the bottom and back of items.
You're down to your last 50 quid – what antiques/art would you buy?
I would probably go for a couple of paintings. If they speak to you, the chances are high of them speaking to others too. Turn that around quickly to buy something bigger, that's how we started anyway!
Where are your favourite antique hunting destinations and why? 
I do love the thrill of an auction, we end up heading all over the place if I find one that has a few pieces up our street. I also like the atmosphere of AS Fairs and The Country Brocante – you can always pick up something beautiful at either, as well meeting the lovely community.
What are some of the biggest mistakes that buyers make?
I think one of the problems we have often, is when someone doesn't anticipate the hazards of age. If a customer has bought online without prior knowledge of buying antiques – they are often alarmed by things like old woodworm.. which in our opinion is character forming! But if you feel nervous, always buy in person so you aren't surprised.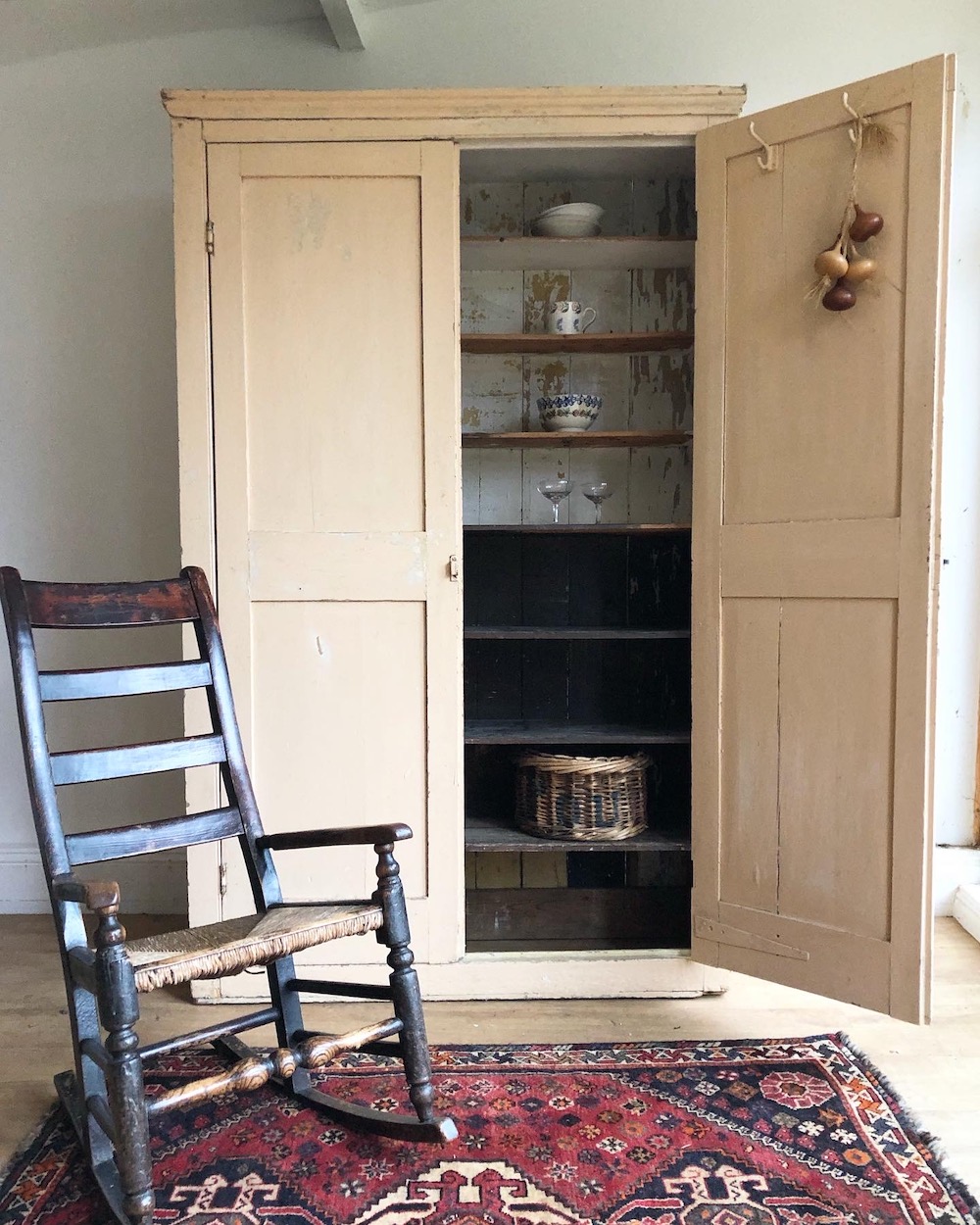 What do you consider the high point of your career in antiques?
Finding our showroom space. It's such an idyllic setting, while the job is already a lovely one, the space adds so much to the joy.
Are antiques attracting younger buyers and, if not, how can the industry reach out to them?
Yes, we have a wide variety of customers – but it is evident that younger people are becoming more interested. Especially with the focus on sustainability now – antiques fit right in. The only thing is your price point: too high and you won't encourage the younger clientele in.
What advice would you give to people new to antiques who want to learn more? 
Find what you're interested in and start from there. Antiques is a vast area you can constantly learn in, so starting with what interests you is the only way to begin. Look at pieces online, research eras and, of course, – buy some books! Miller's Antiques is a great, broad learning base.