Yorkshire Critters craftsmen celebrated
The Garden Rooms at Tennants in Leyburn, North Yorkshire is staging an exhibition dedicated to celebrating the work of the 'Yorkshire Critter' craftsmen from now until June 15.
The Yorkshire Critters are a group of approximately 40 craftsman, working in Yorkshire from the 1930s to the present day, who make oak furniture inspired by the renowned Robert 'Mouseman' Thompson. Indeed, many of the Critter Carvers trained in Thompson's Kilburn workshop. Using the same traditional materials and techniques as Thompson, each craftsman created a signature carved 'critter' to embellish their oak creations. The combination of fine craftmanship, beauty and practicality of Yorkshire oak furniture has been admired for decades.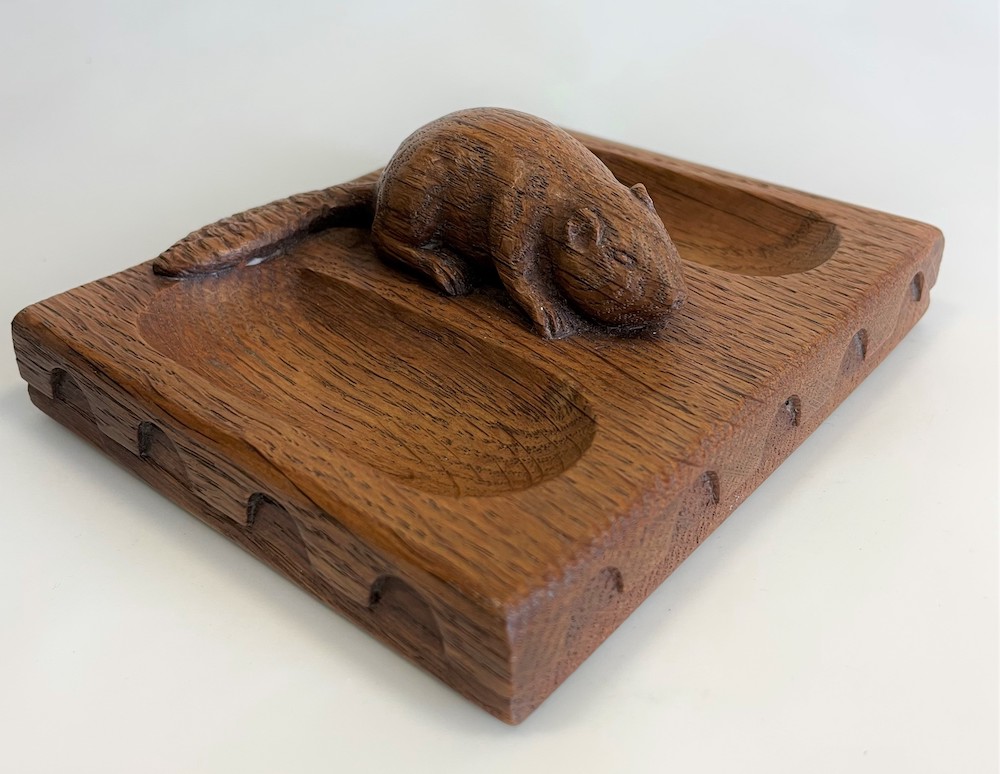 The exhibition will bring together carvings, furniture, furnishings, and archival material from some of the most highly regarded Critter craftsmen, with pieces loaned from private collections and the workshops or family collections of the likes of Woodpeckerman, Beaverman, Squirrelman and Wrenman. A selection of Critter pieces coming up in the 20th-century Design Sale at Tennants Auctioneers on June 25 will also be on display.
The exhibition is free to enter and will be open daily from 9am to 5pm, closed Bank Holidays.