Luftwaffe aerial shots of Great Britain will fly

An archive of aerial images of Great Britain taken during the run up to and in the early years of World War II by the German Luftwaffe could fetch thousands in an upcoming sale in Surrey.
The Nigel J. Clarke Photographic Archive, which includes the Luftwaffe Aerial Archive of Great Britain & Ireland 1939 – 1942, the earliest images of major cities and landscape from the sky, taken by the Luftwaffe as they planned for World War II, has been valued between £2,000 and £3,000 by auction house, Ewbank's ahead of its four-day sale from June 21 and 24.
The main Luftwaffe archive of negatives was destroyed by a fire at the end of the war, and the only available sources were the files and material that had been kept at former German airfields and military installations.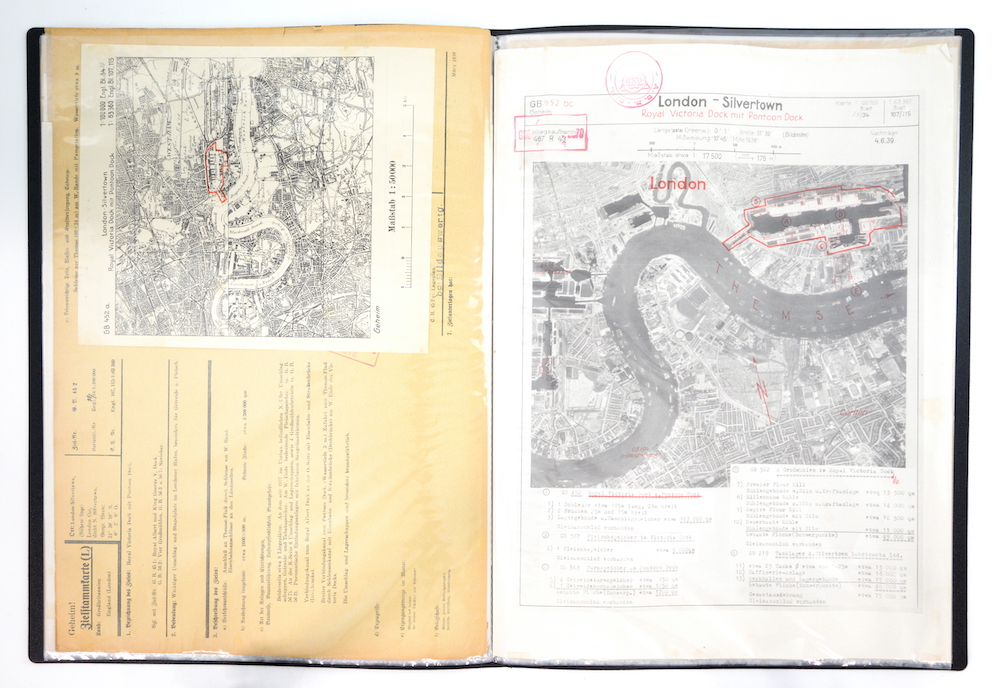 In the 1950s all these records were shipped to the United States where the archive was classified as top-secret and disappeared from the public domain until its release in 1970s.
The vendor, Nigel Clarke, was originally interested in finding aerial photographs of the erosion of the cliffs in Devon and Dorset. On discovering that the archive was held in Washington, he got in touch with relevant authorities and this led to him writing an article for the Western Morning News.
Public reaction to the piece led to people sending him photos, and Clarke built his collection gradually. When he published his 2013 book, Adolf's British Holiday Snaps, even more people contacted him, sending him images, eventually leading to the large collection he is now putting up for sale at Ewbank's.
"This was the first ever comprehensive aerial survey of the UK – we didn't carry one out until 1947," said Clarke. "Before the war the Germans used commercial airliners to take the photographs, while the Hindenburg's intelligence officer sold copies of the photographs they took to the British, effectively getting them to pay for their intelligence work."
The collection includes 520 contact negatives which cover the whole of the United Kingdom. They include 16 images of Ireland; original target and operation portfolio material issued to Luftwaffe Pilots; German Extracts of Ordanance Survey Maps; and more than 70 British original war photographs, featuring a diverse range of images by war photographers including a number of planes in flight such as Hurricanes, Lysanders and Wellingtons.