Exotica for sale at Canterbury Auction Galleries
Sponsored Post 
Most – if not all – antiques dealers are collectors first and one Whitstable man who used to specialise in house clearances was no exception. Now, though, he had decided the time has come to part with an important watercolour that is expected to sell for up to £9,000 in a two-day sale at The Canterbury Auction Galleries.
The work is by Scottish artist, the Orientalist David Roberts RA RBA (1796-1864), who was one of the first British artists to travel to the Holy Land and Egypt painting and sketching the landscapes, the great monuments and exotic people he encountered. Featured on the front cover of the sale catalogue for the auction on August 6-7 is an atmospheric picture titled "Statues of Memnon Thebes". It shows a view of the statues on the Plain of Goorna, with figures and resting camels in the foreground. Signed and dated 1839, 9.25ins x 13.75ins, it is estimated at £7,000-£9,000.

The son of a shoemaker, Roberts was apprenticed to a house painter and from 1816-1830, he worked as a scenery designer and painter in theatres in Glasgow and Edinburgh before moving to London, exhibiting his first painting at the Royal Academy in 1826. The great Romantic watercolourist J.M.W. Turner persuaded Roberts to devote himself full-time to painting and, reacting to the increasing fascination among art lovers with the Near and Middle East, in 1839 Roberts embarked on a long tour of Egypt, Nubia, the Sinai, the Holy Land, Jordan and Lebanon, returning with a vast collection of drawings and sketches, which proved to be highly popular. Some were produced as lithographs and sold to subscribers, Queen Victoria among them.
The attraction of recording and selling views of exotic faraway places was not lost on pioneer photographers either and the sale also includes a collection of 20 albumen prints by Jean Pascal Sebah (1872-1947), Felix Bonfils (1831-1885) and Louis Eugene Leroux (1833-1905) respectively. Featuring such views as "Sphinx Armachi" and "Ghameliex Du Sinai", the unmounted images, most inscribed in negative, each measure 10.5ins x 8.25ins and are together estimated at £500-£700.

The prints were taken to one of the saleroom's free Friday valuation mornings by a local lady who had been left them by a friend. The bequest also included a further 18 albumen prints of Australian views by Henry King (1855-1823),  including "Australian Bush Humpy", " Wentworth Falls Scenery, New South Wales", and "Australian Gum Tree, New South Wales", estimated at £200-£300
A late 19th century album of watercolours, photographs and postcards of Australian, European and English views, seascapes, and photographs of life on board ship, is estimated at £100-£150.

From another vendor is a Chinese School watercolour and gouache view of the Hongs, the great trading factories and warehousing, and associated shipping off Hong Kong, 7.75ins x 10.75ins, in a white painted frame, which is estimated at £800-£1,200.

Reflecting the Victorians' fascination with travel and exploration is a now highly collectable example of "Crutchley's New Terrestrial Globe From The Most Recent Authorities Exhibiting The Latest Discoveries in Central Africa, and The New Settlements and Divisions of Australia, New Zealand, California, Texas Etc. London. C. F. Crutchley, Map Seller, Globe Maker and Publisher, 81 Fleet Street".  The 12-inch table globe with 12 pairs of printed gores with the maker's cartouche, is mounted on a turned wood stand with a meridian ring and is estimated at £2,000-£3,000.

Early travellers returned home with much more than memories, their treasures now far more important than their curiosity value. In the early 1960s, Lord Hirschfield was in Fuji and was presented with an antique carved hardwood dish shaped like a stylised duck. Such vessels were used by tribal chiefs and priests to serve "Yaqona", also known as kava, a drink made from plant roots, in ceremonial or ritual events. The dish is estimated at £2,500-3,000.

Among highlights elsewhere is a stunning 3.4ct solitaire diamond ring complete with Gemmological Certificate, estimate £8,000-£10,000.
A man's Cartier Model Santos quartz wristwatch, estimated at £2,500-£3,000)
A pair of oil paintings by Francois Etienne Musin (1820-1888), one seascape depicting fishermen with nets.
The other, with figures on the shore at low tide landing their catch, each signed on board, 9ins x 14ins, with the pair estimated at £2,000-£2,500.
In books, a copy of T.S Elliot's Ash Wednesday, printed at The Kirwan Press, March 1930, signed and numbered copy no.1 of 600 is estimated at £4,000-6,000.
In ceramics, a rare Staffordshire flatback figure The Victory modelled after a print in Cassell's Illustrated Family Paper, for March 15, 1856, is estimated at £1,000-£1,500.
In clocks, a fine 19th century burr walnut, ebonised and gilt brass-mounted bracket clock by Thomas Mercer, London and St Albans, with regulation dial and eight bells/Westminster chimes dial to the arch, is estimated at £3,500-£4,000.
In furniture, a group of contemporary rosewood furniture includes examples by such designers as:
George Ciancimino (born 1928).
Richard Young (born 1930)
Georg Petersens, all with CITES certificates and estimates ranging from £100-300.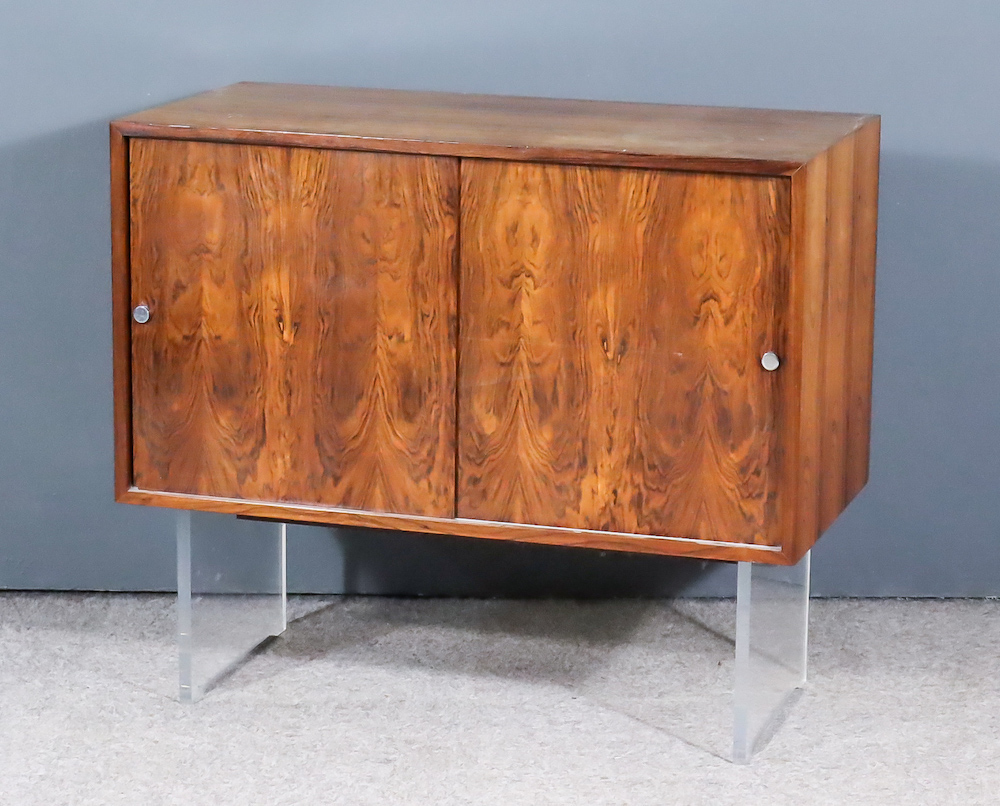 As ever, though, the sale pulls surprises out if the hat: for example, no one was expecting a full suit of 15th century-style armour. It's reproduction, of course, made by Cornwall-based Terry English, one of the world's leading armourers, who has made armour for numerous Hollywood blockbusters and television programmes, including Excalibur, and has exhibited armour throughout the country. Standing almost six feet, it is estimated at £2,000-£3,000.

Visitors to Mote Park in Maidstone (or perhaps their children) will have enjoyed a ride on "Sweetpea", the little train which steamed around the track run by Maidstone Model Engineering Society. Now the 5-inch gauge, scratch-built model is looking for a new home, in exchange for a bid of £1,800-£2,000.

Railwayana collectors will also be interested in "Cobham Hall", a brass nameplate from the Great Western Railway/British Rail 4-6-0 Hall Class loco, No 4991, estimated at £4,000-£6,000. Built at Swindon works in 1931, 4991 was withdrawn from service in 1963 and scrapped by John Cashmore Ltd,  of Great Bridge, West Midlands.

For the gardener looking to impress, a bronze fountain with two leaf-shaped tiers should fit the bill. Decorated with three cherubs and a dolphin, the fountain stands 76ins high and is estimated at £3,000-£4,000.

The 793-lot sale will be available for public viewing on Wednesday August 3 (12.00 to 17.00), Thursday August 4 (12.00 to 19.00) and Friday August 5 (12.00 to 17.00)  with no viewing on sale days.
The sale will be conducted online only, with auctioneers on the rostrum executing absentee bids and taking other bids from registered bidders on the telephone and over the internet in real-time,  starting at 10am. Printed catalogues are available from the auctioneer and can also be seen online at thegalleries.live (www.thegalleries.live), the saleroom's own free to use in-house bidding platform and at www.thecanterburyauctiongalleries.com.
For further information, please contact the auctioneers, telephone 01227 763337.