Hero officer's antique gold ring in Derbyshire sale
An antique gold ring worn by a distinguished British Army officer who was awarded the Victoria Cross after taking on the enemy single-handed in Afghanistan in the 1800s is to be sold at a Derbyshire auction house.
The signet ring, made 156 years ago in 1862 for Field Marshal Sir George Stuart White, features the words 'Vi Et Virtute' ('Through Strength and Valor') will be sold at Hansons on July 26.
James Brenchley, head of Ancient Art at Hansons Auctioneers, said: "Major White's exhausted men were outnumbered eight to one by the enemy. So, he took a rifle, and, going on by himself, shot the leader of the enemy. This act intimidated the fighters who fled."
He continued, "Then, on September 1, 1880, at the battle of Candahar, Major White was leading a final charge under heavy fire from the enemy, who held a strong position and were supported by two guns.  Knowing no fear, Major White rode straight up to within a few yards of them, dashed forward and secured one of the guns and off the enemy yet again.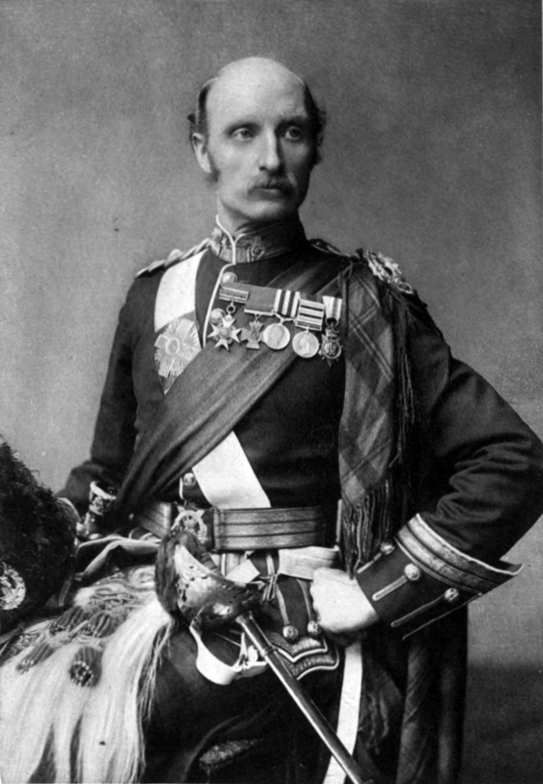 Born in 1835 in County Londonderry, Northern Ireland, White was awarded the VC at the age of 44 for 'conspicuous bravery' during the engagement at Charasiah, Afghanistan, in 1879.
"His career was exemplary, both on and off the field of combat. He showed immense bravery time and time again and consistently demonstrated the words inscribed on his ring – through strength and valour."
White, who rose to become Governor-General of India, was also awarded The Most Honourable Order of Bath, Order of Merit, Most Exalted Order of the Star of India, Most Distinguished Order of Saint Michael and Saint George, Most Eminent Order of the Indian Empire and The Royal Victorian Order.
"His military pedigree and service to his country was truly outstanding," said James. "Britain has had a number of great military leaders through the centuries who are household names. Major White deserves to be counted among them. To own an antique gold ring that belonged to him, bearing such a special inscription, is sure to appeal to militaria collectors."
White's impressive military career included time in India where he became Commander-in-Chief. He was stationed at Peshwar during the Indian Mutiny. He went on to fight at the Battle of Charasiab in October 1879 and at the Battle of Kandahar in September 1880 during the Second Anglo-Afghan War.
He commanded a brigade during the Third Anglo-Burmese War in 1886 and became commander of Quetta District in 1889 in which role he led operations in the Zhob Valley and in Balochistan.
He was also commander of the forces in Natal at the opening of the Second Boer War and fought at the Battle of Elandslaagte in October 1899.  Though instructed to surrender the garrison at the Siege of Ladysmith, he said, 'I hold Ladysmith for the Queen'. He achieved this for four months before being relieved in February 1900.
He finished his career as Governor of Gibraltar and then as Governor of the Royal Hospital Chelsea where he died in 1912 aged 76. A statue of White stands at Portland Place, London.