George III tea caddy serves up surprise

There was great interest in a George III octagonal tea caddy, made from mother of pearl and tortoise shell, which had a conservative estimate of £80-£120 in a recent sale at Oxfordshire saleroom, Mallams.
The auction house reported a bidding war broke out between telephone bidders, commission bidders and online bidders, pushing the price ever upwards, eventually selling to an online bidder for £1,400.
Bronzes also outperformed, with a striking bronze sculpture of Apollo, after the Flemish sculptor Giambologna, achieving a hammer price of £1400, well above its £800 top estimate.
A 41cm tall bronze of an Indian runner duck also saw robust bidding, selling for almost three times top estimate at £350. Another bronze sparking interest was a small dish in the shape of a shell with a dragon perched on the edge. Mounted on a later marble base, it stood at 13cm high and went 10% above top estimate, selling to an international bidder for £220.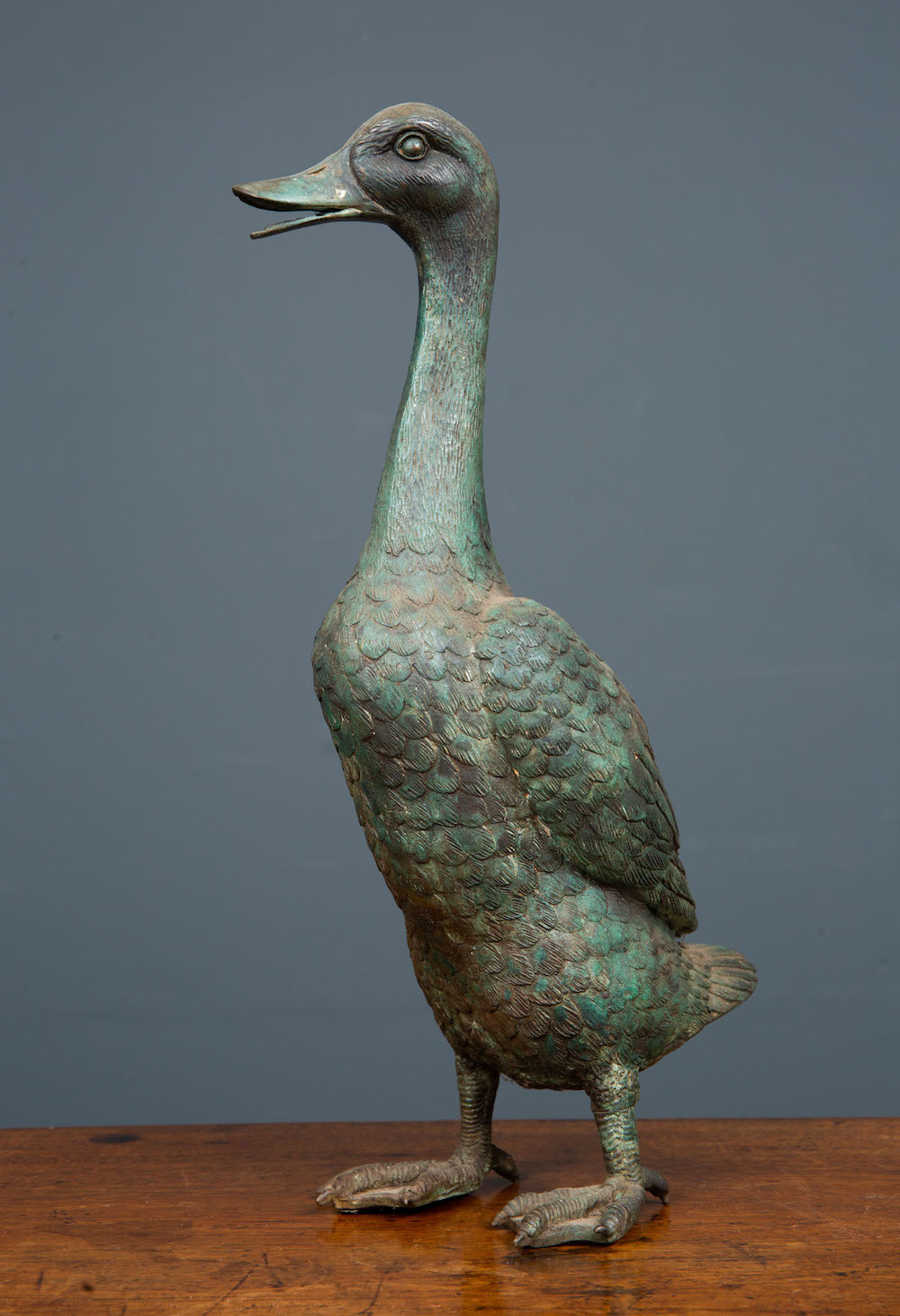 Elsewhere in the Home & Interiors sale, an Edwardian, Howard & Sons upholstered armchair with square tapering legs and brass casters just topped the high estimate to sell for £2600. An 18th-century oak dresser with a three tier plate rack  also outperformed its £300-£500 estimate, going to an online bidder for £620, and a small oak cupboard with fitted interior sold for three times top estimate with the hammer falling at £450.